North Carolina is among the top 13 states for employment of paralegals and legal assistants, with over 9,700 of these professionals working there in 2012. According to 2012 figures from the Bureau of Labor Statistics, top paralegals in the state make as much as $61,000 per year. The annual mean wage for North Carolina paralegals is $41,740 and even those working part time can make as much as $25,780.
<!- mfunc feat_school ->
Featured Programs:
Sponsored School(s)
*Whether you're looking to earn an undergraduate degree in preparation for the Certified Paralegal Exam, or ready to advance your career with a master's degree in legal studies, accredited online programs make it easier than ever to get the education you need: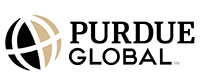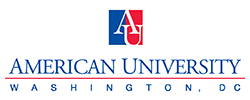 <!- /mfunc feat_school ->
North Carolina is home to 14 Fortune 500 companies, including Bank Of America Corp., Lowe's, Goodrich, Reynolds American and Nucor. These big businesses and others need people with paralegal skills, as do legal firms throughout the state.
Paralegal Certification
Paralegal certification is a voluntary program offered through the North Carolina State Bar. A plan for certifying paralegals was approved by the state bar and adopted by the state supreme court in 2004.
Where to Earn Your Paralegal Certificate or Degree in North Carolina
Paralegal Certificates
Central Piedmont Community College

Located in Charlotte, Central Piedmont Community College offers a paralegal technology diploma program for students who already have an undergraduate degree and want to expand their knowledge and increase their practical skills. Courses are comprised of lecture and lab hours, and students take part in a co-op work experience. Students study basic law, research, legal writing, public speaking and numerous areas of specialty law, and can complete the program through day or evening courses.

Estimated Program Cost: $2,932 for state residents; $10,804 for out-of-state students (based on fall 2013 per credit tuition)
Prerequisites: high school diploma or equivalent; bachelor's degree
ABA Approved: Yes
Format: On campus or hybrid (on campus and online)

Sample required courses:

Introduction to Paralegal Study
Legal Research/Writing I & II
Civil Litigation I & II
Commercial Law
Real Property

Charlotte School of Law

Charlotte School of Law's Paralegal Certificate Program is a flexible program that students can complete in six months or less on-site in the traditional classroom format in Charlotte, NC or online in a real-time (live) simultaneous broadcast format, from any geographic location with high-speed internet. Charlotte School of Law is one of only two Paralegal programs that offer this modality in the state of North Carolina. Some of the benefits of choosing this program include, but are not limited to a law library that holds the largest, most comprehensive law collection in western North Carolina, supporting our practice-ready curriculum; Internships in the legal community such as the District Attorney's Office, small to large law firms, nonprofits, corporations, etc.; career and professional development counseling and assistance (with one-on-one meetings, resume workshop and mock interview sessions); and an Alumni network.

Estimated Program Cost: $5,500 for tuition [tuition does not include the cost of books, parking, and possibly exams proctored during class (online students only)]
Prerequisites: associate's degree or bachelor's degree
NC State Bar Designated: Yes
Format: On campus or online (live)

Sample required courses:

Legal Research
Fundamental Skills (Legal Writing and Professionalism)
Civil Litigation
Immigration
Real Estate
Criminal Law
Internship (elective)
And many more

Meredith College

Meredith College, located in Raleigh, offers a flexible, graduate paralegal certificate program that's approved North Carolina State Bar and that can be completed in two semesters of three-day-a-week evening classes. Students choose from three areas of concentration: civil litigation, business organizations and real estate. The average class size is 20 students, allowing students to build relationships with both peers and professors. Meredith offers job placement assistance during and after the program.

Estimated Program Cost: $5,786 (based on 2013-2014 full-program tuition)
Prerequisites: Bachelor's degree
ABA Approved: Yes
Format: On campus

Sample required courses:

Legal Survey
Legal Research
Law Office Management & Professional Responsibility
Paralegal Associate Degrees
Pitt Community College

Pitt Community College's Associate in Applied Science in paralegal technology is a flexible program that students can complete through day or evening classes; some courses are also available online. Students are prepared to join the work force as they learn the skills vital to supporting attorneys and working in paralegal positions in corporations and government entities.

Estimated Program Cost: $5,363 for state residents; $19,763 for out-of-state students (based on 2013-2014 per-credit tuition)
Requirements: High school diploma or equivalent
ABA Approved: Yes
Format: On campus or hybrid (on campus and online)

Sample required courses:

Argument Based Research
Critical Thinking
Civil Injuries
Legal Research & Writing
Criminal Law & Procedure

Carteret Community College

Located in Morehead City, on the beautiful east coast of North Carolina, Carteret Community College (CCC) offers an Associate in Applied Science in paralegal technology. Students gain a thorough knowledge of civil litigation, legal research and writing, real estate, family law, wills, estates, trusts, and commercial law, preparing them for entry-level positions in legal settings.

Estimated Program Cost: $5,148 for state residents; $18,972 for out-of-state students (based on 2013-2014 per-credit tuition)
Prerequisites: High school diploma or 18 years of age or older
ABA Approved: Yes
Format: On campus

Sample required courses:

Commercial Law
Criminal Law
Civil Litigation I
Real Property I
Expository Writing
Prof Research & Reporting
Paralegal Bachelor's Degrees
Post University Online

Post University's Bachelor of Science in Legal Studies explores how the law intersects with society, business and government. Classes are interactive, offered in eight-week modules six times a year, and faculty members have advanced degrees and real-world legal experience. Technical assistance for this online program is available by phone, chat and email 24 hours a day.

Estimated Program Cost: $66,000 (based on 2013 full-program tuition)
Prerequisites: High school diploma, GED or completion of home-school program; enrolled in or have successfully completed at least 16 credits in a college preparatory program
ABA Approved: No
Format: Online

Sample required courses:

Introduction to Communications
Introduction to Computing
Introduction to Law
Environmental Law & Practice
E-Commerce: The Legal Context
Legal Research

South College – Asheville

South College – Asheville strives to provide students with the professional and technical knowledge and skills necessary to enter today's job market. This school's Bachelor of Science in legal studies program is approved by both the North Carolina State Bar and the American Bar Association. Students acquire skills and knowledge in critical thinking, public speaking, research, writing, substantive law, specialized areas of the law and more.

Estimated Program Cost: $68,400 (based on 2013-2014 per-quarter tuition)
Prerequisites: High school diploma or equivalent; satisfactory ACT, SAT or entrance exam score
ABA Approved: Yes
Format: On campus

Sample required courses:

Contract Law
Ethics for Paralegals
Evidence Law
Business Organizations
Law and Technology
Additional Paralegal Educational Programs
Methodist University

Fayetteville, NC
Degrees Offered: Legal Studies
Professional Organizations
The North Carolina State Bar (NCSB) is an agency of the North Carolina Supreme Court that regulates attorneys and has a voluntary certification program for paralegals.
The Metrolina Paralegal Association is based in Charlotte and provides opportunities for paralegal education and networking. Members can attend monthly lunch meetings as well as semiannual continuing education conferences, and have access to a job bank.
The North Carolina Paralegal Association maintains a job bank and is active in facilitating continuing legal education. They also publish a quarterly magazine, "NCPA Forum" and a periodic newsletter, "The Amicus."
<!- mfunc search_btn -> <!- /mfunc search_btn ->