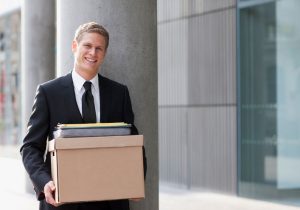 With mounting caseloads, changing client dynamics, and pressure to deliver cost-effective legal services– more than ever law firms are leaning on their legal support staff to make it all work. From freeing up an attorney's time to reducing legal fees to expediting processes and ensuring accuracy, paralegals aren't a luxury to the law firms and businesses that rely on them, they're a necessity. In law firms, financial institutions, healthcare companies, real estate firms, and every other type of organization where legal services are part of everyday business, paralegals have stepped out of the back offices to become front and center among the most valuable professionals on the team.
And while their role is supportive in nature, they're no one's secretary or assistant. The valuable skillset they bring to the table and the important role they serve in facilitating legal processes has made them coveted professional assets who command competitive salaries and benefits, and even signing bonuses.
<!- mfunc feat_school ->
Featured Programs:
Sponsored School(s)
*Whether you're looking to earn an undergraduate degree in preparation for the Certified Paralegal Exam, or ready to advance your career with a master's degree in legal studies, accredited online programs make it easier than ever to get the education you need: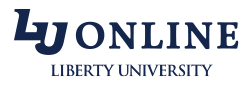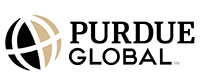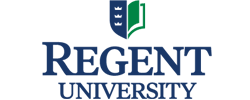 <!- /mfunc feat_school ->
---
What Employers Are Looking For in Today's Top Paralegals
Paralegal Salary Trends in Law Firms and In-House with Corporate Employers
Salaries for Paralegals, by State
---
What Employers Are Looking For in Today's Top Paralegals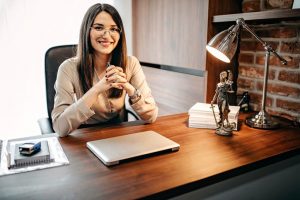 In an effort to entice the top talent, attorneys are offering paralegals greater work flexibility, more career advancement opportunities, and more impressive perks than ever before, so it always pays to come to the table with a resume that includes a solid post-secondary education, professional certification, and a wide range of knowledge in areas like compliance, contract and lease administration, labor and employment disputes, and executive compensation.
According to the 2020 Robert Half Salary Guide for legal professionals, today's law firms and corporate employers are on the hunt for paralegals with bachelor's degrees and the ability to manage complex tasks like managing eDiscovery requests. With constantly shifting regulations, paralegals with experience in SEC filings and data privacy compliance remain a hot commodity among corporate employers and the law firms those corporations retain.
The most in-demand paralegals also come with strong technical skills that allow them to easily adopt and adapt to the newest tools and practices in technology. Legal knowledge is important, but so is your ability to stay ahead of the technological curve. Robert Half identified some of the top skills employers are looking for as including:
Proficiency in Microsoft Office, e-filing, and billing systems
Proficiency in litigation software (e.g., Relativity),
Proficiency in legal management systems (e.g., CompuLaw, ProLaw, etc.)
Knowledge of workflow automation and artificial intelligence tools
Expertise in one or more areas of law is your ticket to securing top pay in the field. According to a 2018 National Association of Legal Assistants (NALA) report, employers demand paralegals with knowledge in the following areas:
Litigation – civil (38%)
Family law/domestic issues (29%)
Personal injury (28%)
Criminal (26%)
Administrative /government/public, including compliance (22%)
Insurance (21%)
Medical malpractice (19%)
Contracts (18%)
Corporate (17%)
Mass tort litigation (17%)
Paralegal Salary Trends in Law Firms and In-House with Corporate Employers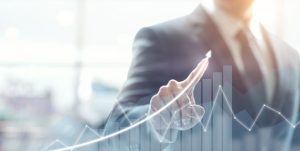 Paralegal salaries continue to grow at a record pace. According to the 2018 NALA report, paralegals earned an average income of $67,578 that year– that's an increase from $61,671 in 2016 and $58,410 in 2014.
Certification remains an important part of this profession, and NALA reports that those with the Certified Paralegal (CP) designation earn, on average, $4,880 more than their non-certified colleagues.
According to NALA, about half of paralegals are paid hourly. Of those, about half work more than 40 hours a week and 30% of those paralegals earn overtime pay – a prime opportunity to significantly elevate their take-home pay.
Salary by Job Title and Experience Level
Experience remains a valuable attribute in the paralegal profession, and seasoned paralegals have the well-honed skills that set them up for outstanding salaries. For example, according to Robert Half's 2020 Salary Guide,paralegals with more than seven years of experience earned about $24,000 more than those with just two-three years of experience.
Robert Half's in-depth look at what paralegals earned included the following salary ranges (50th-90th percentiles):
Paralegal (2-3 years' experience): $46,750 – $67,500
Midlevel paralegal (4-6 years' experience): $61,750 – $78,750
Senior-supervising paralegal (7+ years' experience): $70,000 – $106,250
Paralegal manager: $88,250 – $108,750
Salary by Industry and Employer Type
According to the Bureau of Labor Statistics (BLS), paralegals working for grantmaking and giving services were among the highest paid in the profession; interesting considering that this classification represents the non-profit sector. As of May 2019, these pros earned a mean, annual salary of $91,110. Organizations in this industry include non-profit grantmaking foundations, charitable trusts, and nonprofits that raise funds for health-related research focused on prevention, health education, and patient services and social welfare organizations focused on education, science, culture, and health. Some of the big names in this industry include:
Bill & Melinda Gates Foundation
Robert Wood Johnson Foundation
Bloomberg Philanthropies
American Red Cross
UNICEF
PBS
World Bank
Other industries where paralegals earned the most, as of 2019 include:
Natural gas distribution: $83,950
Motor vehicle and motor vehicle parts and supplies wholesalers: $82,540
Semiconductor and other electronic component manufacturing: $81,910
Salary by Region
You'll find some variations in salaries among paralegals based on geographic location, largely due to cost of living differences. According to the BLS, the top-paying states for paralegals as of May 2019 included:
Washington D.C.: $82,010
Colorado: $62,250
California: $61,810
Massachusetts: $61,650
Washington: $60,840
The BLS also highlighted the top-paying metro areas during this time:
San-Jose, CA: (includes Sunnyvale and Santa Clara): $86,690
Napa, CA: $79,840
Trenton, NJ: $72,480
San Francisco (includes Oakland and Hayward): $71,360
Washington D.C. (includes Alexandria and Arlington, VA): $70,030
Santa Rosa, CA: $68,310
San Diego, CA: $671,110
Bridgeport (includes Stamford and Norwalk): $65,970
Salaries for Paralegals, by State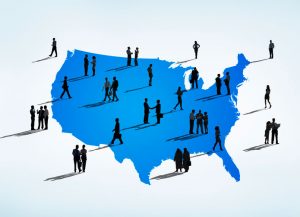 Check out the latest BLS state average salaries for paralegals (at the 50th and 90th percentiles) to see what these legal pros are earning in your state:
Alabama: $45,210 – $69,170 (approximately 3,780 paralegals)
Alaska: $56,080 – $76,990 (approximately 580 paralegals)
Arizona: $50,210 – $76,280 (approximately 7,210 paralegals)
Arkansas: $36,990 – $60,900 (approximately 2,060 paralegals)
California: $58,110 – $97,350 (approximately 35,040 paralegals)
Colorado: $61,210 – $90,990 (approximately 5,290 paralegals)
Connecticut: $58,650 – $84,180 (approximately 5,160 paralegals)
Delaware: $53,420 – $85,610 (approximately 1,350 paralegals)
District of Columbia: $82,370 – $119,900 (approximately 5,810 paralegals)
Florida: $48,870 – $75,520 (approximately 30,850 paralegals)
Georgia: $53,580 – $80,420 (approximately 10,820 paralegals)
Hawaii: $53,580 – $77,220 (approximately 1,130 paralegals)
Idaho: $46,840 – $66,740 (approximately 1,230 paralegals)
Illinois: $57,450 – $86,840 (approximately 13,980 paralegals)
Indiana: $45,050 – $74,130 (approximately 4,490 paralegals)
Iowa: $48,080 – $75,520 (approximately 2,090 paralegals)
Kansas: $40,110 – $74,490 (approximately 2,470 paralegals)
Kentucky: $41,360 – $69,370 (approximately 3,120 paralegals)
Louisiana: $47,890 – $77,240 (approximately 4,770 paralegals)
Maine: $49,800 – $73,870 (approximately 1,170 paralegals)
Maryland: $54,580 – $80,480 (approximately 7,050 paralegals)
Massachusetts: $56,600 – $99,380 (approximately 6,840 paralegals)
Michigan: $48,290 – $77,150 (approximately 7,060 paralegals)
Minnesota: $55,190 – $84,420 (approximately 5,580 paralegals)
Mississippi: $44,910 – $67,210 (approximately 1,740 paralegals)
Missouri: $45,680 – $73,050 (approximately 5,980 paralegals)
Montana: $45,240 – $60,810 (approximately 970 paralegals)
Nebraska: $52,280 – $75,790 (approximately 1,830 paralegals)
Nevada: $57,640 – $79,020 (approximately 2,130 paralegals)
New Hampshire: $53,910 – $79,000 (approximately 1,120 paralegals)
New Jersey: $57,040 – $87,960 (approximately 7,960 paralegals)
New Mexico: $46,650 – $71,180 (approximately 1,340 paralegals)
New York: $54,280 – $86,240 (approximately 29,310 paralegals)
North Carolina: $45,030 – $70,060 (approximately 10,950 paralegals)
North Dakota: $42,780 – $73,900 (approximately 630 paralegals)
Ohio: $44,210 – $75,700 (approximately 10,280 paralegals)
Oklahoma: $42,890 – $70,000 (approximately 2,510 paralegals)
Oregon: $55,300 – $85,580 (approximately 4,370 paralegals)
Pennsylvania: $53,290 – $81,540 (approximately 12,620 paralegals)
Rhode Island: $47,300 – $78,750 (approximately 1,180 paralegals)
South Carolina: $43,180 – $72,810 (approximately 5,960 paralegals)
South Dakota: $47,930 – $63,230 (approximately 510 paralegals)
Tennessee $46,760 – $77,020 (approximately 4,900 paralegals)
Texas: $50,750 – $80,190 (approximately 27,040 paralegals)
Utah: $50,380 – $78,960 (approximately 3,000 paralegals)
Vermont: $47,690 – $70,760 (approximately 660 paralegals)
Virginia: $48,930 – $79,740 (approximately 10,220 paralegals)
Washington: $57,910 – $87,240 (approximately 6,880 paralegals)
West Virginia: $45,970 – $73,110 (approximately 1,700 paralegals)
Wisconsin: $47,970 – $72,940 (approximately 4,670 paralegals)
Wyoming: $45,460 – $62,540 (approximately 500 paralegals)
Salary and employment data compiled by the United States Department of Labor's Bureau of Labor Statistics in May of 2019. Figures represent accumulated data for all employment sectors in which paralegals work. BLS salary data represents average and median earnings for the occupations listed and includes workers at all levels of education and experience. This data does not represent starting salaries. 
All salary and employment data accessed August 2020.