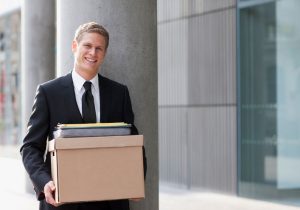 With mounting caseloads, changing client dynamics, and pressure to deliver cost-effective legal services, more than ever, law firms are leaning on their legal support staff to make it all work. From freeing up an attorney's time to reducing legal fees to expediting processes and ensuring accuracy, paralegals aren't a luxury to the law firms and businesses that rely on them, they're a necessity.
In law firms, financial institutions, healthcare companies, real estate firms, and every other type of organization where legal services are part of everyday business, paralegals have stepped out of the back offices to take their position front and center among the most valuable professionals on the team.
And while their role is supportive in nature, they're no one's secretary. The valuable skillset they bring to the table and the important role they serve in facilitating legal processes has made them indispensable assets who command competitive salaries, benefits, and even signing bonuses.
<!- mfunc feat_school ->
Featured Programs:
Sponsored School(s)
*Whether you're looking to earn an undergraduate degree in preparation for the Certified Paralegal Exam, or ready to advance your career with a master's degree in legal studies, accredited online programs make it easier than ever to get the education you need: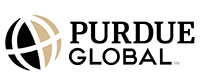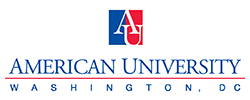 <!- /mfunc feat_school ->
---
Paralegal Pay and Job Market Data by Region
State-by-State Paralegal Salary Guide
---
What is a Paralegal Salary? Average Paralegal Salary Trends in Law Firms, Government, and In-House with Corporate Employers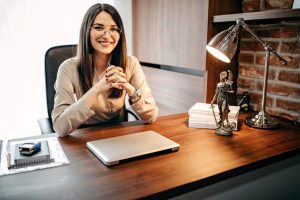 In an effort to entice top talent, attorneys are offering paralegals a greater level of flexibility, including remote work options, along with more career advancement opportunities, and more impressive perks than ever before. So it always pays to come to the table with a resume that includes a solid post-secondary education, professional certification, and a wide range of office skills and legal knowledge.
While the profession has no specific requirements for practice, today's highly qualified paralegals hold an associate's or bachelor's degree or post-bachelor's certificate, and are often completing those paralegal degree and certificate programs online. Standard institutional accreditation provides the assurance that you're looking at a quality program that meets U.S. Department of Education standards, and some schools take that a step further by becoming institutional members of the American Association for Paralegal Education or by going through the American Bar Association (ABA) approval process.
According to the Bureau of Labor Statistics (BLS), paralegals earned an average salary of $56,610 as of May 2020. At the lower end of the pay scale (10th – 25th percentile), paralegals earned between $32,000 – $40,640 during this time and likely represent starting offers for those with little experience in the field.
At the top of the pay scale (75th – 90th percentile), paralegals earned in the range of $67,080 to $85,160, and likely represent those with extensive experience, one or more industry certification, and knowledge in specialty areas like compliance, contract and lease administration, labor and employment disputes, and executive compensation.
Paralegal Salaries in Law Firms
No surprise here—the lion's share of paralegals (nearly 257,000 as of May 2020) in the nation are employed in law firms. However, some of the highest salaries were found in other sectors.
As of May 2020, paralegals working in law firms earned an average salary of $54,200.
Of course, larger law firms with a regional or even national reach can offer higher salaries and more opportunities for advancement.
Paralegal Salaries in Governmental Agencies
Employing about 15,000 paralegals, the federal government remains one of the larger employers of paralegals in the U.S. Those jobs also come with strong salaries. As of May 2020, paralegals working in federal agencies earned an average salary of $72,930 – or nearly $20,000 more, on average, than those working in law firms.
Paralegal jobs with the federal government are found in all agencies, from the Department of Homeland Security to the Department of Labor to the Department of Health and Human Services and beyond.
Paralegals working in state governmental agencies earned an average salary of $51,390 in 2020, while paralegals working in local government earned an average of $57,130 during this time.
Paralegal Salaries in Corporations
Although there are fewer paralegals employed in corporate legal departments than in law firms and governmental agencies, some of the highest salaries for these legal professionals are found in corporate America.
Corporations involved in the management of companies and enterprises are the largest employer of paralegals in the corporate law sector. Employing about 7,000 paralegals as of May 2020, this sector also reported a strong average paralegal salary of $74,390, which closely reflects what those working for federal agencies are earning.
But in terms of pay, merchant wholesalers in non-durable goods (they run the gamut from food to clothes to paper products) can't be beat. Paralegals here earn an average salary of $134,210, making it the highest paying industry for these professionals. Other top-paying industries for paralegals working in private business include:
Land subdivision (i.e., property development): $90,360
Semiconductor and other electronic component manufacturing: $85,440
Natural gas distribution: $84,300
Other investment pools and funds: $76,560
<!- mfunc search_btn -> <!- /mfunc search_btn ->
Paralegal Pay and Job Market Data by Region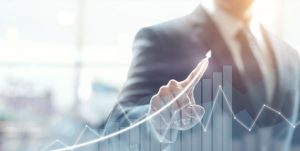 Impressive opportunities in the paralegal profession abound and are expected to continue well into the future. In fact, the number of paralegal jobs is projected to increase by 11% between 2019 and 2029 – that's nearly three times greater than the national average job growth rate of 4% during this time.
During the current ten-year period ending in 2029, about 37,600 annual paralegal job openings are expected throughout the country as a result of new job growth, and normal turnover resulting from retirement and career progression.
Between 2018 and 2028, the states expected to see the biggest increase in the number of paralegal jobs are:
Arizona: 21.5% increase
Nevada: 24.3%
Texas: 25.6%
Utah: 20.9%
Colorado: 27%
South Carolina: 17.8%
South Dakota: 19.6%
Washington D.C.: 17.6%
As expected, as of May 2020, the largest states in the nation (by population) were also home to the largest number of paralegal jobs:
Florida: 33,760 paralegal jobs
California: 33,490
Texas: 27,630
New York: 27,540
Illinois: 13,320
The states posting the highest average salaries for paralegals as of May 2020 had some of the highest costs of living and were home to some of the biggest metro regions where, of course, business and industry thrive:
Washington D.C.: $83,330
California: $66,250
Washington: $63,050
Colorado: $62,950
New York: $62,530
The average salary for paralegals in Washington D.C. rose far above what was seen in the rest of the nation, coming in at nearly $30,000 more than the national average for this profession. It probably doesn't come as much surprise that there's a lot of legal work to be done in a place that is home to the federal government and the center of American legislation.
The top-paying metro regions for paralegals according to average salary include:
Napa, CA: $93,110
San Jose (also includes Sunnyvale and Santa Clara), CA: $90,280
Trenton, NJ: $77,970
San Francisco (also includes Oakland and Hayward), CA: $75,820
Santa Rosa, CA: $75,390
Grand Rapids, MI: $73,090
Washington D.C. (also includes Arlington and Alexandria, VA): $70,700
Seattle (also includes Tacoma and Bellevue), WA: $68,160
San Diego (also includes Carlsbad), CA: $68,130
Carson City, NV: $67,380
State-by-State Paralegal Salary Guide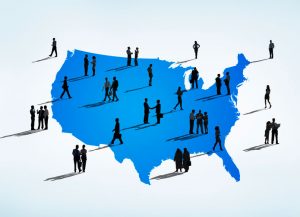 Where does your state stack up in terms of paralegal pay? The following table highlights salaries and hourly rates for paralegals at every level, and in every state:

Area Name
Employment
Annual median wage
District of Columbia
5870
83170
May 2020 Bureau of Labor Statistics salary and  job market trends for paralegals and legal assistants represent national data, not school specific information.
State job growth projections for paralegals and legal assistants sourced from the U.S. Department of Labor-sponsored O*Net database (2018-2028).
Conditions in your area may vary. Data accessed May 2021.
<!- mfunc search_btn -> <!- /mfunc search_btn ->