The Bureau of Labor Statistics (BLS) reports that as of May 2020, Minnesota was home to 5,350 paralegal jobs. Paralegals in Minnesota earned an average salary of $58,270, or $28.01 per hour during this time, while those with extensive experience and those  employed in specialty areas of the law earned upwards of $83,870, which represents the profession's top 10%.
<!- mfunc feat_school ->
Featured Programs:
Sponsored School(s)
*Whether you're looking to earn an undergraduate degree in preparation for the Certified Paralegal Exam, or ready to advance your career with a master's degree in legal studies, accredited online programs make it easier than ever to get the education you need: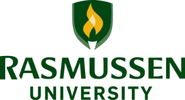 <!- /mfunc feat_school ->
When you combine these employment opportunities with a desirable location, things look even better. Minnesota has long been heralded for its excellent quality of life, good schools, and wonderful recreational opportunities. It's also home to big names like Target, General Mills, and 3M.
Paralegal Certification
There is currently no mandatory licensing or certification for paralegals in the state of Minnesota.
Where to Earn Your Paralegal Certificate or Degree in Minnesota
Paralegal Certificates
Hamline University

Hamline University is a private, four-year institution that offers paralegal programs at its Saint Paul campus. This institution has been training paralegals since 1984, and current students have the advantage of being able to network with a large group of alumni. Hamline's 32-credit paralegal certificate program is designed to give students a solid education in legal analysis, oral and written communication skills, a mastery of legal citation, an understanding of the latest technology, legal research skills and ethical understanding. The program is geared toward students who have already earned a bachelor's degree, although undergraduate students at Hamline may pursue this certificate in addition to a bachelor's degree.

Estimated Program Cost: $18,336 (based onv2013 per-credit tuition)
Prerequisites: Bachelor's degree from an accredited institution with 2.66 GPA or higher
ABA Approved: Yes
Format: On-campus

Sample required courses:

Legal Systems in American Society
Legal Research and Writing
Litigation and Trial Practice
Business Law

North Hennepin Community College

North Hennepin Community College's paralegal certificate program gives students knowledge of the legal process, the practice of law and the role of the paralegal, and prepares them to complete the practical tasks needed to assist attorneys. Students also learn to think critically and creatively, and develop interpersonal skills. Licensed attorneys serve as faculty, bringing valuable expertise to the learning experience. Classes are held primarily in the evening.

Estimated Program Cost: $5,448 (based on spring 2014 per-credit tuition)
Prerequisites: Associate in Science, Associate in Arts orvbachelor's degree or higher
ABA Approved: Yes
Format: On-campus

Sample required courses:

Introduction to Law & Paralegal Studies
Computer Application in the Legal Profession
Litigation I & II
Legal Research and Writing I & II
Paralegal Associate Degrees
Alexandria Technical & Community College (ATCC)

Alexandria Technical and Community College (ATCC) offers a paralegal Associate in Applied Science program that focuses on substantive law, legal procedures, and government. Students are trained in legal correspondence, research and writing, trial preparation, investigation, and interpersonal skills, as well as in advanced computer applications and practice-specific software.

Estimated Program Cost: $12,925 for on-campus students; $15,070 for online students (based on 2013-2014 tuition rates)
Prerequisites: High school transcript or GED
ABA Approved: No
Accredited by The Higher Learning Commission of the North Central Association of Colleges and Schools
Format: On campus or online

Sample required courses:

Legal Office Procedures & Ethics
Critical Thinking in Society
Civil Litigation
Evidence, Exhibit Prep & Investigation

Inver Hills Community College

Inver Hills Community College offers an Associate in Science paralegal program. This course of study combines liberal arts education with rigorous paralegal coursework: It requires 30 credits in liberal arts and 30 credits in paralegal courses. Students can complete the program in as little as 21 months or opt to stretch out their studies over a longer period of time. Graduates can transfer to a bachelor's degree program or step into the workforce.

Estimated Program Cost: $9,540 (based on 2013 per-credit tuition)
Prerequisites: High diploma, GED or the ability to benefit from the education offered
ABA Approved: Yes
Format: On campus or online

Sample required courses:

Introduction to the Law & Contracts
UCC & Business Organizations
Criminal Justice System
Litigation and Trial Practice
Legal Research
Legal Writing and Analysis

Lake Superior College (LSC)

Located in Duluth, Lake Superior College (LSC) has the second-lowest tuition among the 32 state colleges and universities in Minnesota. It offers an Associate in Science in Paralegal Studies that's designed to equip students with knowledge of legal terminology, the American legal system and state and federal court rules and procedures. Student learn to conduct interviews and factual investigations and draft legal documents and correspondence, as well as gain an understanding of legal principles and procedures in specialty areas. They also develop a portfolio of professional skills and knowledge in the paralegal field.

Estimated Program Cost: $10,174 for state residents; out-of-state students should check for reciprocity agreements (based on 2013-2014 annual tuition)
Requirements: High school diploma, GED, High School Equivalency Diploma (HSED) or passage of placement test under the "Ability to Benefit" standard
ABA Approved: No
Format: On campus or hybrid (on campus and online)

Sample required courses:

Computers in the Law Office
Legal Studies I: Terminology & Procedures
Legal Studies II: Introduction to Research
Business Law – An Introduction
Paralegal Bachelor's Degrees
Minnesota State University Moorhead

Minnesota State University Moorhead offers a Bachelor of Science in paralegal studies that combines an emphasis on writing and research with a strong core of legal courses designed to give the graduate a firm understanding of the law and how it relates to paralegal duties. Students complete a core program and can opt to focus on commercial law, elder law and probate or litigation. They benefit from small class sizes, a law library, mandatory internships (which can increase job opportunities following graduation) and personal development opportunities through the Red River Valley Paralegal Association.

Estimated Program Cost: $27,592 for Minnesota residents and students with reciprocity from North Dakota, South Dakota and Wisconsin; $41,392 for the Midwest Student Exchange Program (MSEP) tuition rate–includes students from Illinois, Indiana, Kansas, Michigan, Missouri and Nebraska; $55,184 for non-residents (based on 2013-2014 per-year tuition)
Prerequisites: ACT Composite Score of 21 or above, SAT Verbal and Math Combined Re-centered Score of 1000 or above or high school diploma with rank in the upper half of the graduating class with a minimum composite score of 17 on the ACT or 830 on the SAT; college preparatory curriculum, students not meeting these criteria may be evaluated on an individual basis.
ABA Approved: Yes
Format: On campus

Sample required courses:

Principles of Accounting
Legal Environment of Business
Introduction to Paralegal
Legal Research & Writing I & II
Civil Procedure
Interviewing
Evidence

Winona State University

Located southeast of Minneapolis, along the Mississippi River, Winona State University (WSU) is a comprehensive public university founded in 1858. Winona's Bachelor of Science paralegal degree combines a liberal arts education with legal specialty courses. The program curriculum is taught primarily by practicing attorneys and paralegals who impart their practical expertise to students. Students gain knowledge of the legal system and institutions, as well as the practical skills necessary to work as a paralegal.

Estimated Program Cost: $27,464 for residents of Minnesota, Wisconsin, North Dakota and South Dakota; $49.467 for non-residents (based on 2013-2014 per-semester tuition)
Prerequisites: College preparation curriculum and class rank and SAT/ACT score requirements
ABA Approved: Yes
Format: On campus

Sample required courses:

Legal Research and Writing I & II
Substantive Law & Ethics
Adversary System: Civil Procedure
Evidentiary Rules
Paralegal Internship
Additional Paralegal Educational Programs
Hamline University

St. Paul, Minnesota
Degree Offered: bachelor's degree,
Professional Organizations
Minnesota Paralegal Association (MPA) is a voluntary, non-profit professional association that promotes high standards of professionalism, encourages communication among paralegals and related organizations, supports Continuing Legal Education (CLE), encourages pro bono and community service work, promotes diversity and demonstrates integrity. It has chapters in Duluth, Mankato and Rochester.
The Minnesota State Bar (MSSB) is primarily for attorneys, but membership is also open to paralegals who are members in good standing of a recognized association of paralegals (such as the National Association of Legal Assistants or the National Federation of Paralegal Associations). The MSBA Paralegal Committee works to promote visibility and recognition of the paralegal profession by building a collaborative legal environment within the organization and the Minnesota legal community.
2020 US Bureau of Labor Statistics salary data and job market trends for paralegals reflect state and national data, not school-specific information. Conditions in your area may vary. Data accessed January 2022.
<!- mfunc search_btn -> <!- /mfunc search_btn ->